Put Down the Right Amount – Your Down Payment Matters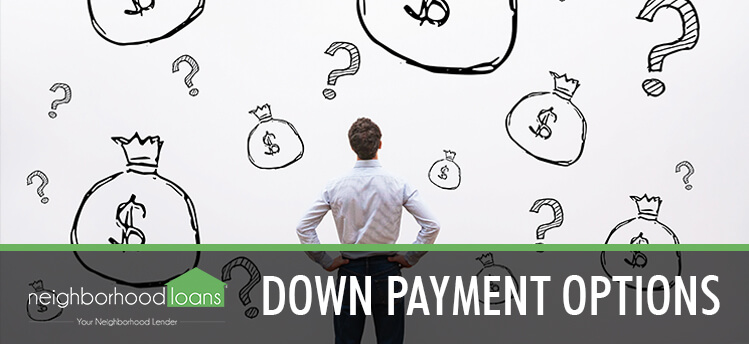 It's the American Dream – get married, buy the perfect house and have well, educated and healthy kids.
Everyone strives to chase the American Dream because it's all we've ever known.
But, there's one important thing our teachers left out.
When completing the second step – buying the perfect house – there's one significant factor that determines how you will be left financially.
The down payment.
This step needs to be approached very carefully, otherwise, it can make your American Dream a real nightmare.
To avoid this terror, learn why and how the down payment plays a vital part in the mortgage process.
What is a down payment?
A down payment is the amount of money needed upfront to purchase a home. Typically, the amount you spend is combined with your home loan to complete the total purchase price of the home.
Your down payment is extremely important during the mortgage process. The amount you put down, in addition to your credit score, credit history, total debt and annual income will directly influence how much of a loan you are eligible for.
When talking with your mortgage lender, they will most likely advise you to put a down payment of 20 percent. This is because the higher amount you put down, the lower your monthly mortgage payments will be.
However, the amount needed for a down payment depends on the loan you are qualifying for. Your mortgage lender can help clarify and assist you in choosing the best mortgage loan possible based off your personal situation.
Down payment options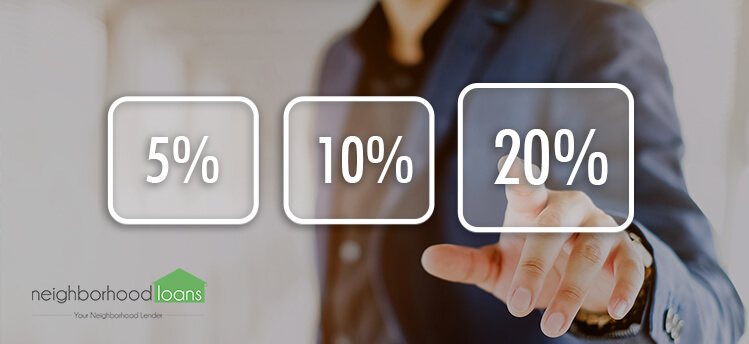 As mentioned before, the amount needed for your down payment depends on the loan you are applying for. According to the National Association of Realtors (NAR), home buyers said the most difficult step in the home buying process was saving up for the down payment. Fortunately, there are different options available for aspiring home buyers to take advantage of for down payment assistance.
For example, there are down payment assistance options offered through the government.
These options are classified as a Government Sponsored Enterprise (GSE). GSE's work with local mortgage lenders to offer mortgage financial assistance for low to moderate-income families.
For people that qualify, lenders can offer down payments as little as 3% of the purchase price.
Another option available for future home buyers is provided by the National Homebuyers Fund (NHF). This association created a Down Payment Assistance (DPA) program that distributes grants that are non-repayable.
This down payment assistance grant can be up to 5% of the loan amount. However, there are special requirements that need to be met in order to qualify for this program.
If you are a first-time home buyer, you are in luck!
Depending on what state and city you plan on living, there are special local first-time home buyer grants available to help with your down payment. To check what options are available, visit your city's website to see if any housing aid is offered.
These are just a few options available for down payment assistance. If you are curious to learn more about the other grants available, check out this blog on home buyer programs.
Smaller vs. larger down payment – WHY IT MATTERS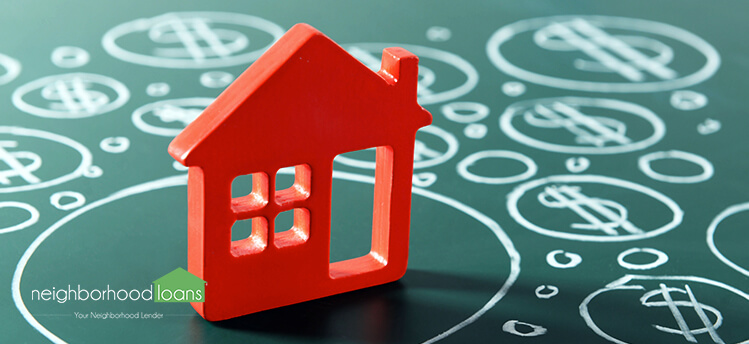 Before meeting with a mortgage lender, it is important to consider how much money have saved up for a down payment. Although there are low down payment options available, it is better to put down 20 percent of the total purchase price of the home.
And here is why:
When you put down 20 percent of the home's sale price, it can benefit you in more than one way.
For example, you will avoid paying private mortgage insurance (PMI). PMI is required by your lender when the borrower puts down less than 20% for a conventional loan.
Paying for PMI is traditionally done through monthly premium payments. These payments are added into your monthly mortgage payments, which will increase your total monthly payments.
Another big reason to put down 20% is because you will have a smaller monthly mortgage payment. By putting down more, the less principal and interest there will be.
In addition, you will not be required to pay for PMI, which only protects the lender if you, the borrower, stop making payments or end up in foreclosure.
In the end, you can save thousands of dollars in mortgage insurance and interest over the lifetime of the loan.
If you want to calculate how the down payment amount will affect your mortgage monthly payment, there are online mortgage calculators available to break down your finances.
Types of loans and down payments – what each loan requires
Mortgage lenders offer a variety of loans for people to take advantage of. With the diversity of loans available, potential home buyers have the opportunity to choose a loan that works best for them.
The purpose of a mortgage loan is to help finance and purchase a home. Each loan has a different set of requirements to be met in order to qualify for a loan.
Conventional loan
For example, a conventional loan requires a minimum of 5% down, however, PMI will be required to be purchased by your mortgage lender. On the other hand, if you put down 20%, PMI will be waived.
The Federal House Administration (FHA) loan requires a specific down payment amount depending on your credit score.
For example, if your credit score is 580 or higher, the minimum down payment required is 3.5%. If your credit score is low than 580, the minimum down payment requirement is 10%.
Be aware, if you choose an FHA loan, the down payment needs to be made by the buyer. Meaning, gifts will not be accepted to help fund this payment.
FHA Streamline loan
The FHA Streamline loan is designed to help lower mortgage rates quickly for existing FHA loans.
The only few requirements to qualify include: your current mortgage must be FHA-insured, the mortgage must be current and there must be a net tangible benefit.
This process requires no appraisal, less paperwork, and saves time and money. Because this is a refinancing option on a current FHA loan, there is no down payment required.
Adjusted Rate Mortgage loan
An Adjusted Rate Mortgage (ARM) offers people low mortgage rates.
However, an ARM loan also requires a specific credit score in order to qualify. The minimum credit score required is 620, which gives people the ability to put down as little as 10%.
An ARM mortgage offers different lifetime rates, which gives people the ability to finance their home over a specific amount of time.
Depending on what time frame you choose, will determine the interest rate and monthly payments.
Jumbo loan
A Jumbo mortgage loan is required to apply for if the purchase price of the home exceeds $417,000.
In order to qualify, applicants have a minimum credit score of 700 with a 5% down payment.
The key advantage for this type of loan is that it offers low interest rates.
Veterans Affair loan
The U.S. Department of Veterans Affairs (VA) established a loan for active or retired veterans to help finance a home.
A VA loan require no down payment; however, applicants must have a minimum credit score of 620.
Veterans also need to meet specific duty serving terms and income requirements in order to qualify.
How to save up for a down payment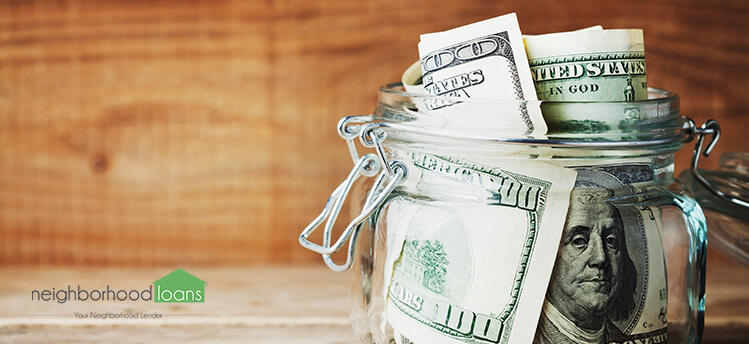 Unfortunately, the down payment for a mortgage is single-handedly the most expensive part in the mortgage process.
It can take years to save up for a 20 percent down payment. Although it is a large chunk of money needed upfront, it will benefit you in the long run.
So, how do you save up for a down payment?
Before breaking into your piggy bank, there are other effective and resourceful ways to reach your goal.
Obviously, you can start saving money by cutting back on certain expenses, like your daily coffee runs or eating out.
According to an article by the Huffington Post, bringing a lunch to work can save you up to $1,500 a year. Not only will  you save money, this option is also healthier. It's a win-win.
Because this is a larger sum of money needed, it will take some time to acquire.
To help you visualize and track your progress, set aside a certain amount of money each month for your down payment. Better yet, make these deductions automatic from your paycheck.
By saving money early, you will achieve your goal quicker and will save you a ton of money from coming directly out of your pocket.
If you have giving parents that want to contribute to your mortgage, they will have to identify this money as a gift, not a loan.
Traditionally, a gift is given by your parents or a close family member to help with the down payment. If you are using gift money to help pay for the down payment, you will need your donor to write a gift letter to your mortgage lender.
This letter will address that the money given is a gift and not a loan. The donor also needs to include their relationship to the applicant and the dollar amount of the gift.
However, there are limitations as to how much parents can give their children.
Under the 2014 annual gift tax law, any individual is allowed to give another individual a gift up to $14,000 per year tax free. Therefore, a married set of parents can give $14,000 to their single child for a total of $28,000. Or, the same set of parents could give a gift to a married couple to a total of $56,000.
These are only a few ways to save some money. If you are interest in learning more ways to cut back and save more, check out these money saving hacks.
Conclusion
As you can see, the down payment is a vital and important step in the mortgage process.
It determines how much you will pay monthly, the interest rate and principle accumulated. It's important to save enough money for a 20 percent down payment to ensure financial stability and lower monthly mortgage payments.
Although a down payment requires a great chunk of change upfront, it will be worth every penny.
If you are having troubles affording a down payment of 20 percent, do not be discouraged! There are many options available to help assist you for a down payment, as well as money saving hacks.
Having a clear and concrete plan for your down payment will help make your mortgage process a seamless transaction.
[ctamain]
5,523 responses to "Put Down the Right Amount – Your Down Payment Matters"