Buy A House: Step By Step Guide
So you've been giving it some thought and you've come to the conclusion that you'd like to buy a home.
Congratulations! You're about to begin one of the biggest moments of your life.
If you're a Millennial, you're part of being a member of the next major age demographic that will drive the housing market forward. This is an exciting time in your life, to be sure.
And buying a home shouldn't be that difficult, right? All you need to do is find a real estate agent and the rest takes care of itself, right?
If only the world were that simple.
Buying a home is an investment in your future and it takes a lot of planning and research. Many people go into home buying unprepared for all of the work and give up on it halfway through.
Luckily, you've found this helpful guide for the potential home buyer who is just starting out and looking for a little direction.
If you're looking to buy your first home, then here are the major steps you need to take.
Ask yourself "Am I ready to buy?"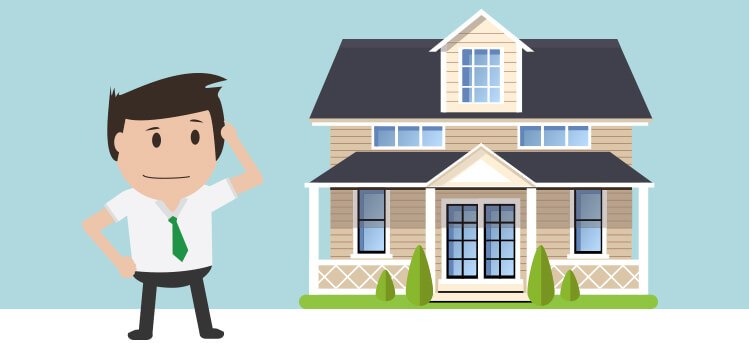 You may think you're ready to buy a home, but give it a little more thought before you commit to the idea.
If you're a renter right now (or living with your parents), you may not be fully prepared for the demands that come with being a homeowner.
Being financially ready to buy a home is not always equal to being mentally ready for it. Far too many buyers go into home buying thinking that owning will be easy and are quickly proven wrong.
Here are a few questions to ask yourself about home owning before you continue on with your plan.
Am I ready to handle all of the maintenance that comes with owning a home?
Do I truly believe I have the income/savings to support a mortgage?
Am I ready to finally settle down in a home?
Am I more comfortable continuing to rent?
How will buying a home affect other areas of my life?
Do I know what I'm looking for in a home?
That last question is extremely important. Knowing what you're looking for in a home (i.e. number of bedrooms, bathrooms, square footage, location, etc.) is half the battle when it comes to another step on this list. If you're unsure what kind of home you need, then you need to give it more thought.
Once you feel you're confident that you're ready to buy a home, it's time to move onto the next step of the process.
Find a Lender and Get Pre-Approved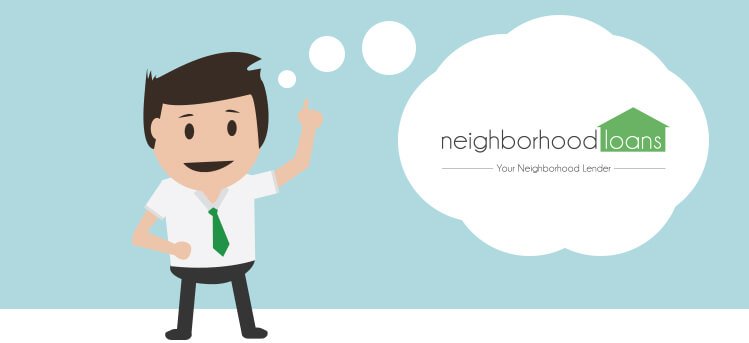 Unless you're from a fabulously wealthy family, you're probably going to need a home loan in order to purchase. To do that, you need to find a mortgage lender.
Shopping for a lender can be done in a number of ways, but the two most reliable methods are:
Asking friends & family for recommendations
Researching local lenders online and checking reviews
It's important that you remember that you don't have to use the first lender you talk to. Lenders are competing for your business and you can find better rates by shopping around. They will also help you choose a home loan that will suit your needs and abilities.
If you want to cross three hurdles with one leap, get pre-approved by several lenders to see how much money you can qualify for.
A pre-approval comes from a lender taking a close look at your current financial status.
In order to get pre-approved, you're going to need all of the following information on hand for the lender to examine:
Your credit report (accessible from the bureaus of Experian, Equifax, or TransUnion)
Tax returns from the last two years
Proof of employment
Pay Stubs and W2 Forms
Two or more forms of Identification (driver's license, social security card, passport, etc.)
Current bank statements
Proof of extra income
From there, they calculate how much you could qualify for with a home loan. You can find out if you're pre-approved using our online mortgage application here.
The first hurdle this clears is it lets you know how much home you can afford. This will help you greatly once you start actually looking at homes because you'll know what your limit is.
The second hurdle that pre-approval crosses is that it will cause real estate agents and sellers take you more seriously. Real estate agents and sellers do not like home buyers who are "just browsing" (a.k.a. wasting everyone's time) when they don't even have pre-approval. Showing up with pre-approval from a lender shows them you're a buyer who is ready.
The third hurdle cleared is lender competition. You can get pre-approvals from multiple lenders in order to see who will give you the best rates. Just because you get pre-approved from a lender doesn't mean you're obligated to use them.
However, it is important to remember that being pre-approved does not mean you have the home loan. It is also important that you do not do anything to ruin your pre-approval once you have it.
Now that you have pre-approval from a lender, what's the next step?
Hire a real estate agent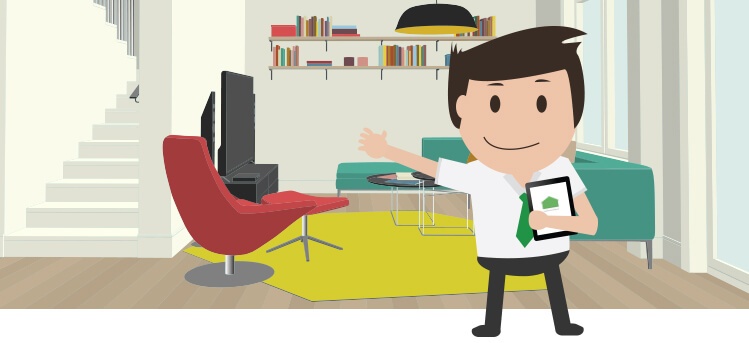 Now comes the part that everybody is familiar with: finding and hiring a real estate agent.
Finding a real estate agent (or buyer's agent) will be similar to how you found your lender: ask for recommendations and research more online. Once you have a couple of candidates in mind, start reaching out to them and seeing how well they fit.
Ideally, you should look for a real estate agent who has experience in the location you're looking to buy in as well as a strong reputation for representing their clients' interests. Find an agent who will work for you rather than just for themselves.
And just like with your lender, you're under no obligation to hire the first real estate agent you interview. Take your time and interview as many as you see fit.
Remember, a real estate agent makes their living off of helping buyers navigate the hectic pile of documents, negotiations, and what's going on in the market. Save yourself the trouble and headache of trying to buy a home by yourself and just hire a real estate agent.
Now that you have a real estate agent helping you, it's time for the real fun to begin.
Start Searching for Homes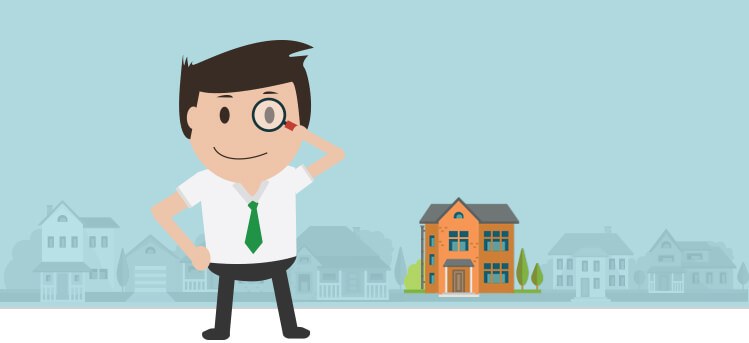 After you've found a real estate agent who's just right and after you've told them what you're looking for in a home, it's time for you to start looking through the options that they know of.
Your real estate agent will alert you to open houses and it's up to you to attend them and see what each seller has to offer.
Open houses are great times to not only see which homes offer the features you're looking for, but also to meet the sellers and make a good impression on them. Sellers are looking for buyers
who are serious in their searches and will find a buyer with a checklist and pre-approval in hand to be a good sign for them.
However, you must also resist the urge to fall in love with a home immediately. Falling in love with a home can work against you so make sure you keep a level head while attending an open house.
Eventually, you will come across a home that will meet most of your needs and your price range. The next step after that is to consult with your real estate agent and make an offer.
Making an Offer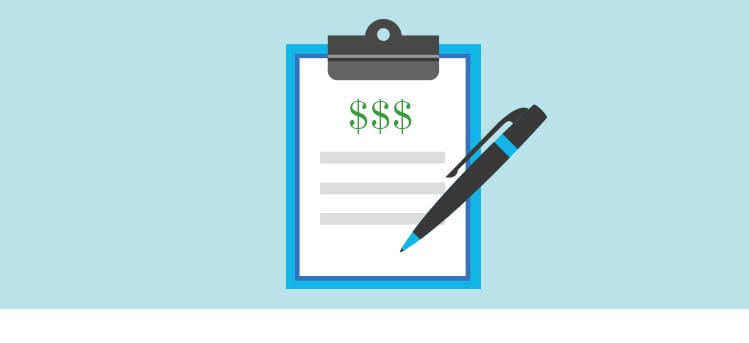 How do you make an offer on a home successfully? Making an offer on a home lies somewhere between a job interview and a first date in terms of difficulty, but it is by no means impossible. You just have to know the subtleties of the matter.
And with an experienced real estate agent at your side, you'll learn the three most important aspects of making an offer on a home, which are:
Be Polite:
When you meet the seller of a home, politely introduce yourself, express your interest in viewing their lovely home (flattery never hurts) and play it by ear from there. Even if you have the money to buy the home on the spot, very few sellers will take a stranger up on an offer that starts with "I'd like to buy your home" before any introductions are made.
Make a REASONABLE offer:
Odds are the price of the home is what attracted you in the first place, but you'd still prefer to pay a little less. However, this isn't a green light to insult the seller with a lowball offer. At the same time, don't bend over backwards to meet the price they're asking for if they're insistent. Making an offer on a home is a two way street and you both need to show some leeway during the negotiation.
Draw up a Sale Contract:
After you've made the offer, gotten it accepted and are ironing out the details with the seller, make sure that you stipulate items such as contingency clauses. Many home buyers, in their rush to snatch up the home, forego certain clauses that would have protected them from flaws in the home.
There are few feelings as satisfying in the world as getting your offer on a home accepted. You can now go to your lender and tell them that you've found a home and you're ready to move forward on fully qualifying on the home loan.
But the adventure isn't over once it's accepted. There's still some work to be done.
Homeowners Insurance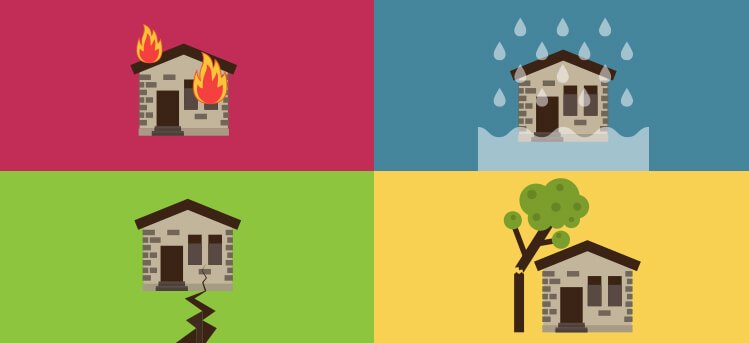 While you and the seller are hammering out the details of the home sale contract, this would be a good time to start shopping around for homeowners insurance if you haven't already done so.
Homeowners insurance will protect you from financial ruin should something happen to your new home or if something happens on your property (such as a guest getting injured). Much like how you found your lender and real estate agent, you can locate a homeowners insurance provider through recommendations and internet research.
Of course, you can also see if you can get homeowners insurance through the same company that provides your auto insurance.
However, keep in mind that homeowners insurance does not cover flood protection (especially if your new home resides in a flood plain). You will have to purchase flood protection separately in order to keep yourself financially safe from flood damage. To find out if your home is in a flood plain, you can check the address on the FEMA website.
Some lenders will require you to purchase homeowners insurance before they free up the loan, but not all of them do.
Home Inspection and Other Contingencies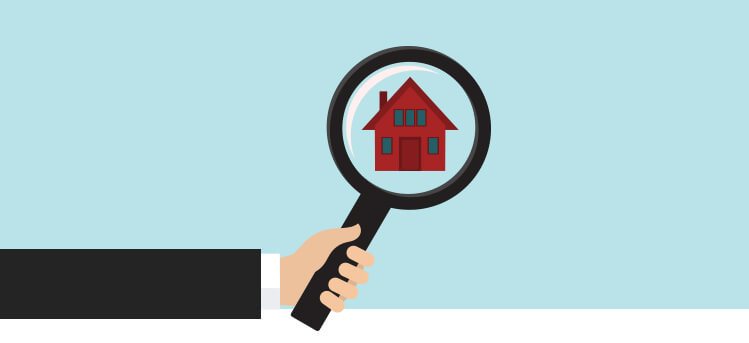 After you and the seller have the contract drawn up, that's your chance to exercise your right to a home inspection.
The home inspection is what protects you from buying a home with hidden damages. The home inspection clause allows you the chance to either walk away from the home or renegotiate with the seller in case there are hidden damages.
During this time, you'll also need to have a few checks done on the home (such as the title, deed, existence of liens, etc.) in order to make sure no surprises are going to pop up after you take ownership of the home.
Many of these will be covered in the closing costs that you'll encounter on the closing day of the home. And that's actually pretty handy because that's the next step in this guide to home buying.
Attending Closing Day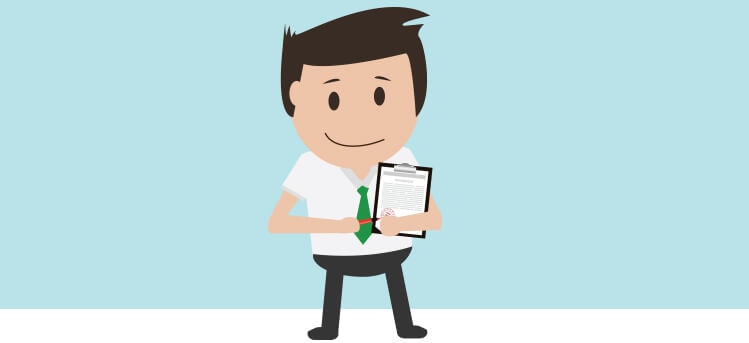 Closing day is the day when everything comes together. You'll sign the final documents, the seller will hand over the keys, and you'll be the proud owner of your new home as well as assume the mortgage.
For best results with closing day, it's usually a good idea to request two days off from work so you can prepare and get settled. As long as you let your boss know well in advance, they shouldn't have a problem with it (if they do, see if you can get someone to cover for you).
You'll also be asked to pay the previously mentioned closing costs on that day. In order to do that, make sure you have your checkbook ready and on hand.
However, once you have the keys in hand, there's still one more piece of business to take care of.
Moving In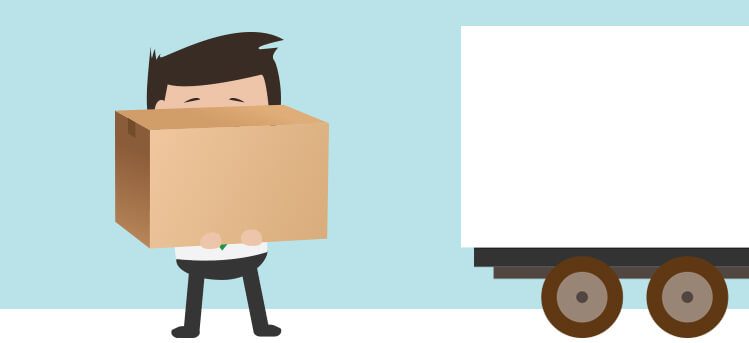 This is the part that many home buyers look forward to and dread. Moving in is awesome because you're making your new home yours with all of your stuff. Moving in is annoying because of any heavy objects you have to move (especially up/down stairs).
Don't be afraid to hire a professional moving company to help. Even if you have an army of friends and family available to help, professional movers know exactly what they're doing and will make sure they get the job done with as little difficulty as possible.
In order to locate a good moving company, employ the same tactics you used for finding your lender and your real estate agent.
Speaking of those two (and the movers), try sending them a personalized "Thank You" card after you're settled in. It's a nice little touch of class that shows how much you appreciate all of the hard work they did in order to help you buy the home.
In Closing
Don't let the home buying process scare you: you can find and buy your first home with a little planning and patience. Even if you feel like you're not prepared to buy a home, you now have the knowledge you need for when you finally are ready.
[ctamain]
3,420 responses to "Buy A House: Step By Step Guide"